16 June 2021
First Cancer Immunology Ideas Forum takes place at UNSW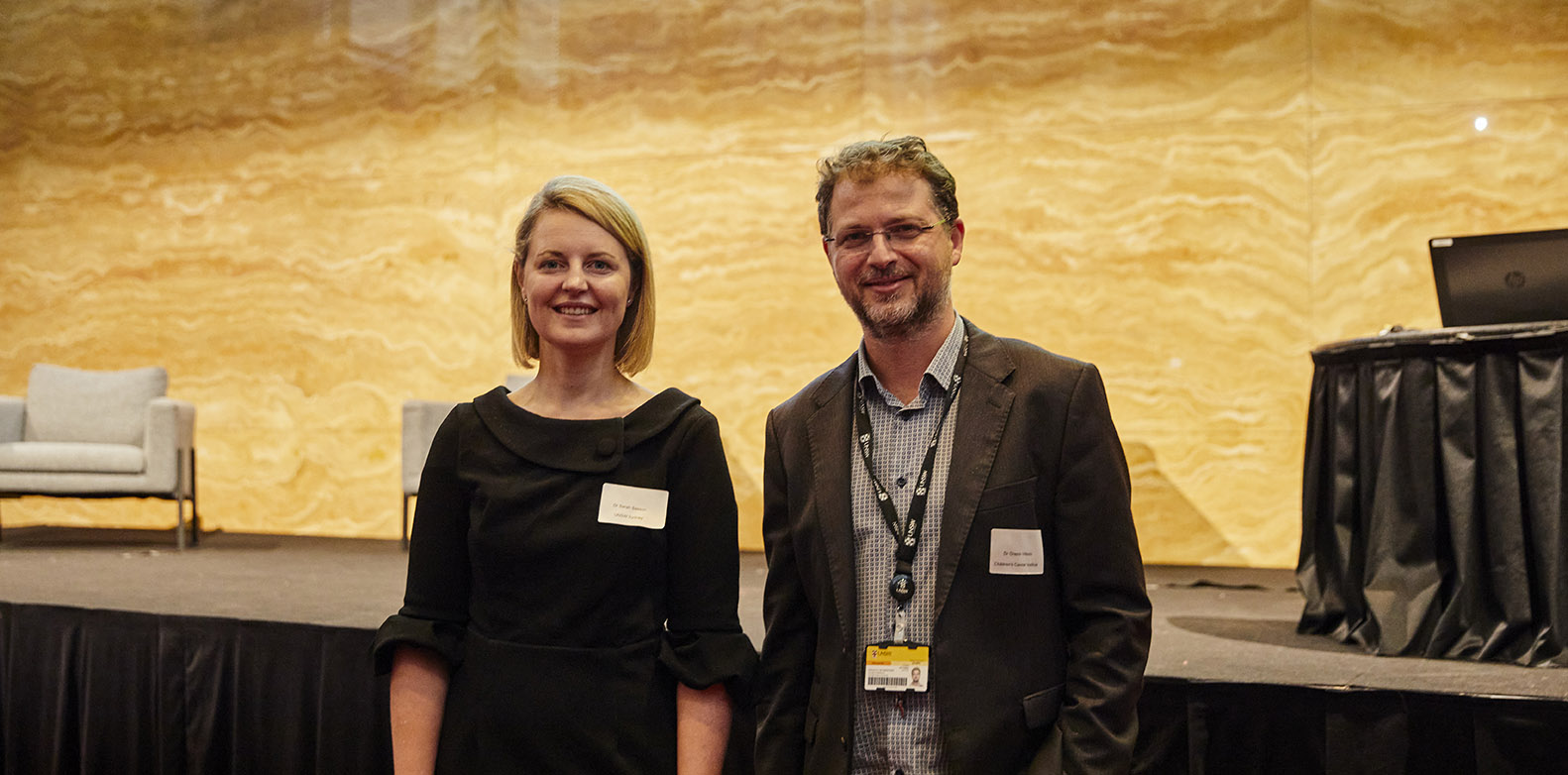 On Friday 21 May, clinicians and scientists gathered at UNSW and online at the first Cancer Immunology Ideas Forum.
The keynote presentation from Dr Ines Pires da Silva (Melanoma Institute Australia) was a comprehensive retrospective on how immune checkpoint inhibitors had transformed the management of metastatic melanoma and had now moved into trials for earlier stage disease.
Plenary talks traversed the diverse "ecosystems" of specific tumour microenvironments, including immune-evasive mechanisms. Chimeric antigen receptor (CAR)-T cells, engineered lymphocytes that have an established role in the treatment of B cell acute lymphoblastic leukaemia, featured prominently.
While several groups were working on CAR-T for non-haematological malignancies, excitement about the field was tempered by data presented by A/Prof Fabio Luciani (Kirby Institute), who presented analysis stemming from two cases where administered CAR-T cells transformed to become malignant.
Dr Pires da Silva discussed how the presence of liver metastases in melanoma was associated with shorter progression-free and overall survival, highlighting a gap in our understanding of how distinct metastatic sites interplay with tumour control.
Dr Pires da Silva is now investigating whether liver metastasis in melanoma represent sites of immunotherapy resistance and downstream systemic effects. Unpublished data from her group demonstrates that metastases in the liver are less responsive to checkpoint inhibitors compared to other sites.
Additionally, there are less tumour infiltrating lymphocytes in liver metastasis compared with lung. Presence of liver metastasis in melanoma is associated with higher circulating levels of cytokines including Eotaxin-2, IP-10 and IL-8. The presence of liver metastases was a negative predictor of the tumour response in the adrenal glands and lymph nodes. Taken together, this important work may help our understanding of resistance to checkpoint inhibitors and how this might be overcome in the future.
Dr Belinda Kramer (Sydney Children's Hospital Network, Westmead) presented on the progress and pitfalls of developing CAR-T cells for non-haematological tumours. Such challenges include: less well-characterised tumour antigens that are shared across dissimilar malignancies with heterogeneous expression throughout a tumour mass.
There are also unpredictable off-tumour effects, not always revealed in mouse models of testing. Dr Kramer and her team have been developing a CAR-T to EphA2, a tumour antigen that is overexpressed in several cancers including osteosarcoma.
Dr Kramer presented pre-clinical data on EphA2 CAR-T cells that prolong survival in mice with Ewing's sarcoma when injected into the tumour or intravenously. Her group is planning a Phase I clinical trial of EphA2 CAR-T in paediatric patients with Ewing's and osteosarcomas.
The fields of immunology and oncology are being drawn together in unprecedented ways. There is a need for scientists and clinicians to work more closely in their pursuit of understanding the immunological control of malignancy, and how this can be harnessed in improved therapeutics.
Significant challenges were identified, including the need to organise big datasets deriving both from the health system and the laboratories, to nurture the connections between hospitals and universities and to attract research funding, all within in a post-COVID-19 world.
There was motivation and resolve among the attendees to continue the conversations started at the forum, with an eye on crafting and developing large grant applications in collaborative efforts. Watch the cancer-immunology space, it's likely to be expanding over the years to come.
Dr Sarah Sasson (pictured above) is a clinical immunologist at Westmead Hospital and a scientia senior lecturer at the Kirby Institute, UNSW.
Dr Orazio Vittorio (pictured above) is a scientia senior lecturer and is head of the Metal Targeted Therapies and Immunology Group at the Children's Cancer Institute, UNSW.