21 April 2021
Enzalutamide approved by TGA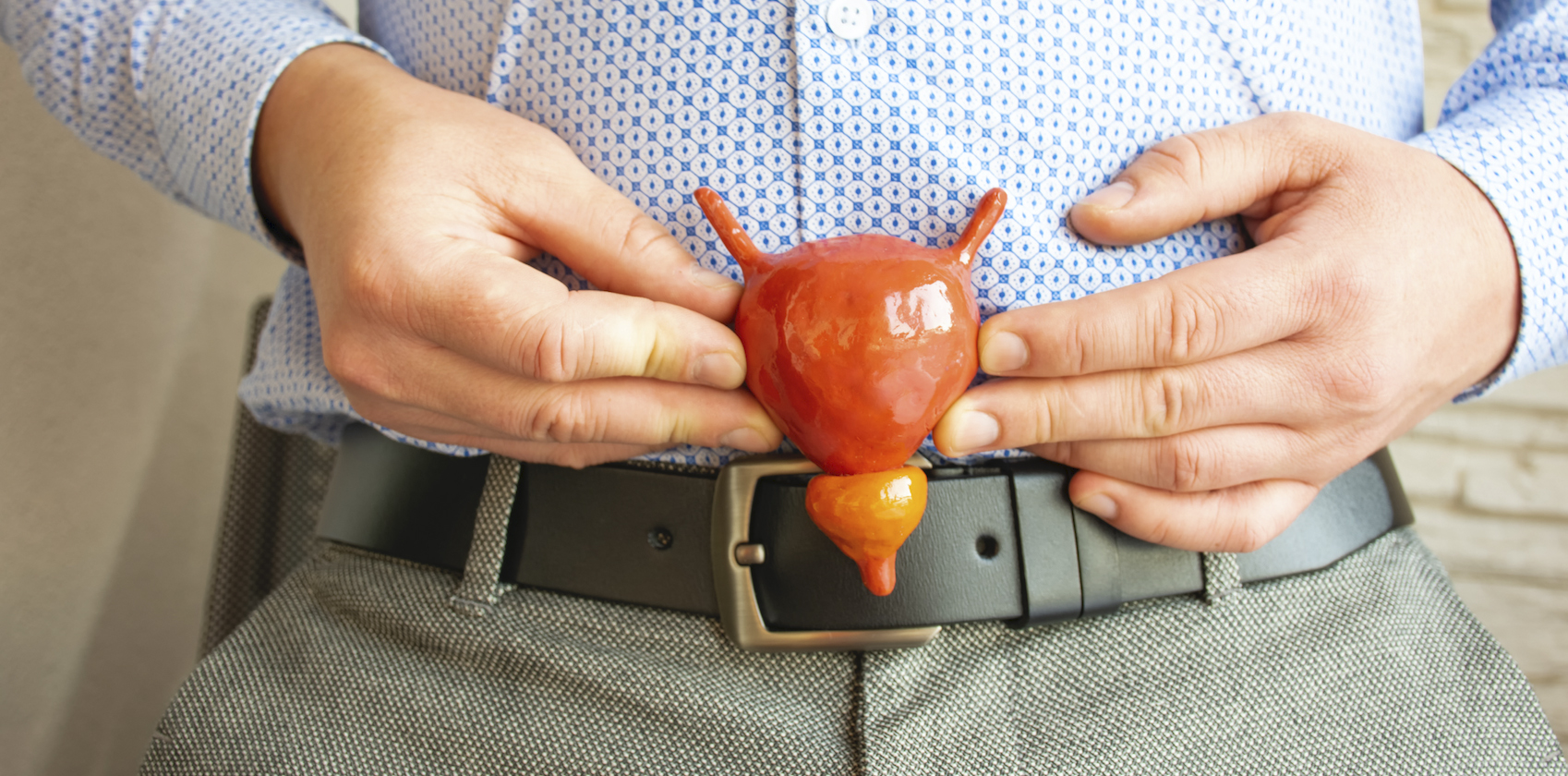 A new drug, marketed under the name Xtandi, has been approved as an oral once-daily therapy for patients with metastatic hormone-sensitive prostate cancer (mHSPC) in Australia.
The decision came after clinical trials showed that enzalutamide combined with androgen deprivation therapy (ADT) significantly reduced the risk of metastatic progression or death compared to ADT alone in men with mHSPC.
"For many decades, we had limited treatment options for men who have cancer that has spread beyond the prostate but is still sensitive to hormone therapy," said Associate Professor Arun Azad, a medical oncologist at Peter MacCallum Cancer Centre.
While ADT is currently the primary treatment for mHSPC, the development of treatment resistance is inevitable and, in some cases, very quick, said Professor Azad, who was an investigator on the enzalutamide clinical trial, and a member of the Australian New Zealand Urogenital and Prostate Cancer Trials Group (ANZUP), which sponsored the trial.
"Enzalutamide is a highly effective and safe treatment that is proven to improve survival and all clinical outcomes for men with mHSPC," said Professor Azad.

Enzalutamide had similar efficacy to other drugs used in patients with pancreatic cancer, he said.
"It has a better side effect profile than docetaxel, which is a chemotherapy drug, and a similar toxicity profile overall to apalutamide and abiraterone, albeit with some relatively minor differences," he said.

Professor Azad has received funding from Astellas, the pharmaceutical company that produces Xtandi, for investigator-initiated research.
"Currently, we are relatively limited to chemotherapy. But there are many patients who are not fit for chemotherapy," said Dr Laurence Krieger, a medical oncologist at North Shore Private Hospital.
"Especially with more aggressive cancer, enzalutamide makes a significant difference to the initial response to the reduction and control of disease than just using androgen deprivation therapy alone."
Enzalutamide is an anti-androgen that blocks the effects of testosterone to slow the growth and spread of prostate cancer. It is currently the only oral treatment that has been TGA approved for metastatic castration-resistant prostate cancer (mCRPC), nonmetastatic castration-resistant prostate cancer (nmCRPC) and metastatic hormone-sensitive prostate cancer (mHSPC).
But while it is commonly used to treat mCRPC, enzalutamide is not currently PBS listed for nmCRPC and mHSPC. Astellas will make it available for mHSPC and nmCRPC via a patient access program for patients who qualify.
"​Unfortunately, it is largely inaccessible for mHPSC in Australia as it is not reimbursed via PBS, and I do not expect it will be any time soon, if ever," said Professor Azad. The drug was approved by the FDA in December 2019, and it has been widely used in the USA since then, he said.
Dr Krieger agreed that a long-term therapy with enzalutamide would be a prohibitive cost for most patients, but he said TGA approval was a major step forward toward PBS listing.
In Australia, over 15,000 men are diagnosed with prostate cancer every year. It is estimated that up to one third of these will develop metastases at some point throughout the disease. Men diagnosed with mHSPC generally have a poor prognosis, with three-to-four-year median survival.
"For many men where chemotherapy is not appropriate or safe, it represents an improvement in our armoury in early escalating therapy in prostate cancer, which we know it's an improvement in long term survival, regardless of having multiple lines of subsequent therapy," said Dr Krieger.